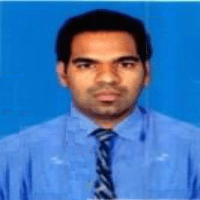 Good day I am vivek from July 19th ASM batch. I came here to thank this institute for giving me knowledge and guidance as within 3 months after joining the course. Today I completed my Master both writtens and orals at first attempt, Special thanks to all my lecturers who helped me out from second mate, mates and now master's Thank you for your thank less job.
S.VIVEK SENGUTTUVAN
ADVANCED SHIPBOARD MANAGEMENT [ASM]
CHIEF MATE
I would recommend anyone to do Medicare in this institute unless and until Dr.vaidhi Subramanian and Dr.sri Prakash is there.Both are very patient gentlemen.And the first aid practice they teach is really helpful not just for the purpose of doing course but in real life too.Choose HIMT for Medicare for sure you will never regret.
SENTHILNATHAN.S
MEDICAL CARE [MC] COURSE
DECK CADET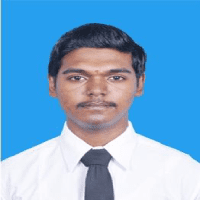 Best institute for Maritime training of modular courses in Chennai. It is one of the very few institutes in Chennai which provides online booking of the courses easy as booking a movie ticket. The certificates and data of the students are stored and retrieved whenever required for future courses identified by a Student ID. The systems are completely digitised with biometric attendance, scan copy of course certificate online and Seafarers data available online at the student login website. The faculty and the reception staff are very friendly, helpful and always guides students on their queries. Food is provided for breakfast and snacks with coffee or tea in between session breaks. Quality, quantity and hygiene of food is satisfactory. Sufficient facilities and good infrastructure of the class rooms. Class rooms have projectors for presentations and videos, air conditioned and comfortable seats. Discounts on course fees are available for students who do more courses and for advanced booking of the courses.
GUNASEKARAN DEEBHAN
SPECIALIZED TRAINING ON GAS TANKER OPERATIONS [GASCO]
2ND ENGINEER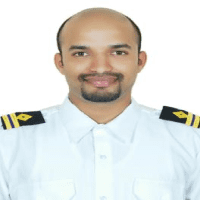 Very professional institute. Classes conducted by experienced Naval officers. I would recommend this institute to all who wishes to learn something which is out of the box. Teaching staff is very knowledgeable and willing to clear all doubts.
VIJAY JIM JOSEPH
SHIP SECURITY OFFICER (SSO)
3RD ENGINEER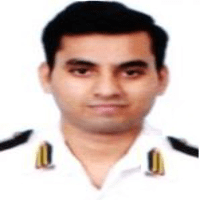 Good place…have systematic arrangements…they are good at providing side courses …but you have to be patient and wait as everything is as per schedule only.Neat and clean atmosphere all the time.
VISHAL TRIPATHI
OIL AND CHEMICAL TANKER FAMILIARIZATION COURSE(TFC COMBINED)
FRESHER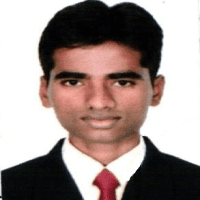 Each and every course for a seafarer is available here. Value for money. Free breakfast and snacks. I had done PSF COURSE the timings were little bit odd and very long sessions. Every fall a sleep 6 long hours … In between there is t break and small breaks at regular intervals. The staff are very much skill full, we're experienced. This was 2nd time here… Would looking forward for to this institute, for any other courses.
MEDEPUDI POORNA NAGA SAI HARISH
PASSENGER SHIP FAMILIARIZATION (PSF)
FRESHER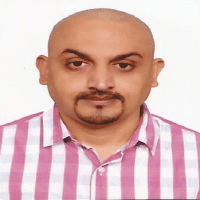 Did GMDSS from here. Very clean institute. Faculty is good. Good facilities and simulator. For early morning courses they serve breakfast which i did not expect. Also during tea they serve refreshments. Attendance is strictly followed which is very good.
SAURABH TIWARI
GMDSS
MASTER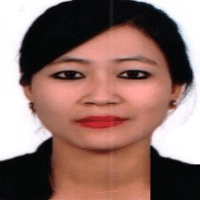 I feel that i chose the right college as they have a discount for all the female candidates its like i got a surprise gift…… And all the teacher were excellent especially Mr Zabeel keep it up guys.
LULUN SAMTE
BASIC STCW SAFETY TRAINING COURSE (BST)
FRESHER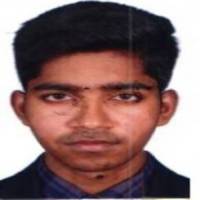 HIMT is one of the best institute to learn STCW course and staff are very knowledge & experience in ship line. Mr zabeel, rajesh and doctor are very friendly and they way teaching is excellent.
AJAY .M
BASIC STCW SAFETY TRAINING COURSE (BST)
FRESHER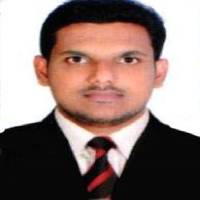 Myself Joseph have done tasco course recently from your reputed institution…sir I would like to inform you that all faculties whoever taking class is very good manner and got best experience ever in my life… the way of talking and taking lessons are excellent with good examples their own life especially Mr. Ranjith Joseph.. if I have to do some courses there in future also have seen this best in my life Best Regards Jobin Joseph TASCO Student ID:85288
JOBIN JOSEPH
SPECIALIZED TRAINING ON OIL TANKER OPERATIONS [TASCO]
3RD OFFICER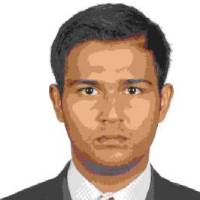 This course has broadened my knowledge and skill. I have come to know clearly what should be said in the orals and materials are really thorough. Tutors provided great amount of support and guidelines. Administrative staff also were very helpful. I am glad I have done this course at HIMT. I had completed my orals and written on the first attempt from chennai MMD
RAGHUL VISWANATHAN
MASTERS ADVANCED SHIPBOARD MANAGEMENT [ASM]
CHIEF MATE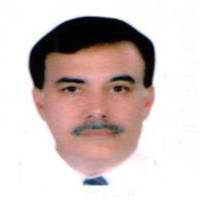 Heartiest Congrats for well deserved and good Management institution. Self has done Masters Revalidation courses and Bridging courses from here. I can vouch for the excellence in courtesy and Management.
CAPT. MALVINDER SINGH
MASTERS AND DECK OFFICERS UPGRADATION COURSE
MASTER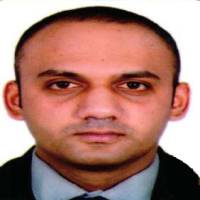 This is Sarthak Satta Mohapatra of Phase 2 Batch (Jan to Apr 18) HIMT. I am very much pleased to share my success of clearing all my writtens and orals for achieving my First Mate License which would have not been possible if you were not there to guide me. Sir, your guidance, blessings and your values have helped me and guided me through this journey and I will make sure that I will keep this. Spirit up till I have Mastered everything in my profession. Thanking you from the bottom of my heart. Hopefully will learn and gather more knowledge from you during ASM classes in the near future. Your's Truly Sarthak Satta Mohapatra
SARTHAK SATTA MOHAPATRA
CHIEF MATE PHASE – II [PH2]
3RD MATE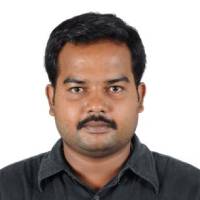 Heartfelt congratulations on the successful 20 years. I am so proud to be a part of HIMT fraternity. i have just finished my class 2 COC course from SMA Singapore, and sitting through the classes just made me remember how awe struck i was when i had attended the lecture for high voltage management level classes in HIMT, the way our staff share their knowledge, and small tips and tricks to look out for when we are hands on on-board, especially Janaka sir, (i was able to help some of my class mates understand active and reactive load sharing) thank you so much for being this light house for all of us striving to make a career in the sea. All the best for more and more achievements and milestones sir Sincerely yours Aaron A Fernando
AARON A FERNANDO
HIGH VOLTAGE SAFETY AND SWITCH GEAR – MANAGEMENT LEVEL COURSE (HV)
3RD ENGINEER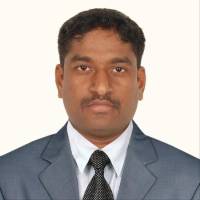 I like to congratulate from my heart for the completion of 20 years of great service to the maritime industry. As i remember vividly, during my school days while cycling to the school i used to peek at the institute as i wanted to join the shipping industry. Unfortunately at that time the front desk office staff doesn't open their mouth for a young school boy who wanted details of how to join the ship. Later, after completing my GME pre sea course , i attended HIMT for the STCW courses. During that time you came to our class and distributed sweets to each of us for the completion of 10 years. Today HIMT has became a top institute because of your good administration and as a seafarer we have also grown up with HIMT. I wish you that this service should continue for the years to come. God Bless… Regards Ezhil
E EZHILARASU
PROFICIENCY IN SURVIVAL CRAFT & RESCUE BOATS [PSCRB]
3RD ENGINEER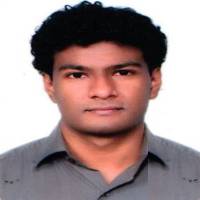 This is Shyam Sundar, one of your students from ASM, May 2016 batch from HIMT. The written exams were conducted on the 4th of July and I had written them really well. I spent a lot of time answering the first three questions that I had to rush through the other questions in an hour. But I am happy with the end result. I am writing to you to thank you for all the effort you took to teach me all the topics, I could remember all the aspects that you covered while I was writing the exam. Thank you again sir it was a privilege to be your student. Also sir I have started to study for the orals exam. I am gradually covering all the topics. Once I am confident that I have covered all the headings I shall inform you. I humbly request you to help me by conducting my orals exam again prior the actual orals in the MMD, it will help me identify all the areas I need to focus more. With your guidance I shall be able to clear the exams in the first shot itself.
S SHYAM SUNDAR
MASTERS ADVANCED SHIPBOARD MANAGEMENT [ASM]
CHIEF OFFICER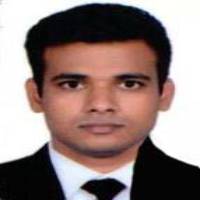 I did Tanker combined course here on 12th Jun to 17th Jun 2017. Courses are cheaper than other institutions, though they didnt provide lunch for us. Course materials and faculties are good. Source : Google reviews.
SIVA CHANDRAN
TANKERS FAMILIARIZATION COURSE(TFC)
5th ENGINEER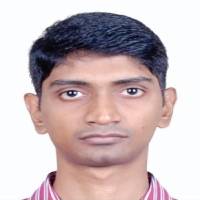 HIMT faculty, as usual, did their level best in making the classes very interesting. I, specially thank MR. SYED KABIR for being very enthusiastic in teaching HV practicals lab and during sub-station visit.
KRISHNA CHAITHANYA VALLURU
HIGH VOLTAGE – MANAGEMENT LEVEL COURSE
3RD ENGINEER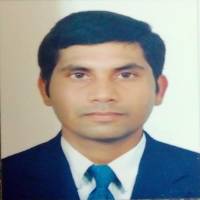 Myself S U REVJITH, Student ID : 59717. I hereby thanking you for better understanding and mainly to learn and understand the strength and weakness of mine and always had a good support from all the faculty, which all result in helping me to complete my 2nd mate function. And special thanks to Mr. Shreeram Nagarajan for clearing doubts during my ECDIS course at HIMT.
S U REVJITH
ECDIS COURSE
DECK CADET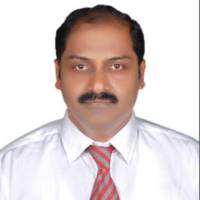 Spend good time to update our knowledge. Practical was very useful. All Faculty has done his best to understand the subject.
RAMANATHAN RAMASAMY
MASTERS AND DECK OFFICERS UPGRADATION COURSE
MASTER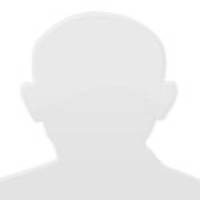 Course duration may be reduced . Ship specific slides highlighting the safety and operational features as seen in the theory to be emphasized. More practical troubleshooting and hands on experience may be increased
VIKAS KALIA
HIGH VOLTAGE SAFETY AND SWITCH GEAR – MANAGEMENT LEVEL COURSE (HV)
CHIEF ENGINEER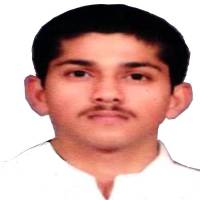 Mr. S Janaka and Mr. Chandramouli sir are really good in teaching as well as in interaction with people. Their value added own experience sharing is one of the Top-Notch ability. Thank you for providing such quality training which I've experienced in no other institute.
SANDEEP C
TANKERS FAMILIARIZATION COURSE(TFC)
TME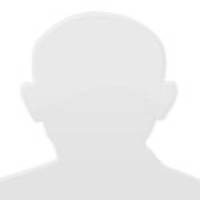 Completely satisfied. More additional information from received from faculty which are very vital, those could also be added in handouts to make it more valuable. Thanks!
M. SATHISH KUMAR
MEDICAL FIRST AID [MFA]
DECK CADET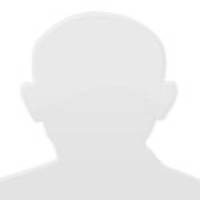 Advanced courses been taught as well. especialy C/E.janaka,C/E.venkatesan,C/E.sekar & Capt.ranjith joseph are exellent faculties,receptionists need to improve,penalties must be reduced in all cases,
VASANTHA KUMAR .R
SPECIALIZED TRAINING ON OIL TANKER OPERATIONS [TASCO]
4TH ENGINEER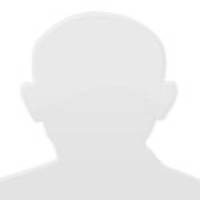 All Topics were covered in a decent manner , Though more time could have been put in to loading unloading of dif' type of ships(Tankers, Gas) . As the brief class does not help the non tankers students.
SAGAR SARATH
CHIEF MATE (F.G) PHASE I
3RD MATE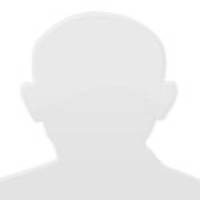 Training was well conducted, and instructors were nice and very open to their trainers. I would like to have an URL of certificate obtained also… Thank you
ABDOULMALIK DJAMA IGUEH
AUGMENTATION OF FIRE PREVENTION AND FIRE FIGHTING [AUGFF]
ENGINE CADET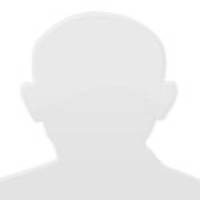 Good instructors and good facility in the campus. Please try to include free fall life boat launching / training / safety precaution to help the seafarer.
NILGIRIS RAMACHANDRAN RADHAKRISHNAN
PSCRB REFRESHER COURSE-(INCLUDES RPST) [RPSCRB]
CHIEF ENGINEER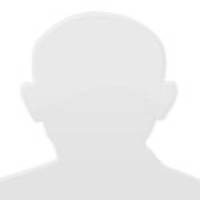 This is an perfect institute nothing is there improve.. It is already setting standards to other institutions… My only request is to provide hostel for students coming from others states..
BADRI NAVEEN KUMAR
MASTERS & DECK OFFICERS UPGRADATION – OPERATIONAL LEVEL [RM-O]
DECK CADET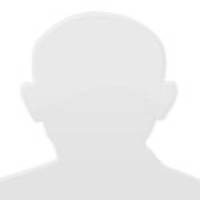 All the faculty member are good and explained every thing about safety of life at sea.
NADEEM AKHTAR
PERSONAL SURVIVAL TECHNIQUES [PST]
ASSISTANT CATERING OFFICER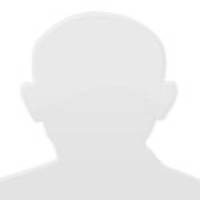 Good.some guidance for filling up forms will be better since two separate instructions contradicting.I am very happy to say i did so far four cheif revalidation with himt.Hoping for next revalidation also with himt.
SURESH BABU. R
SHIP SECURITY OFFICER [SSO]
CHIEF ENGINEER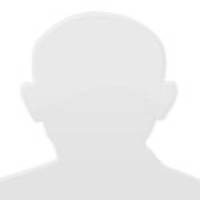 Teaching is very good. Both faculties Mr. Mithran & Mr.John were good. Since class timings is from morning 7 15am to evening 4 30pm, kindly do provide us lunch.
PAULRAJ GIDEON PREMKUMAR
LIQUIFIED GAS TANKER FAMILARIZATION [LGTF]
3RD MATE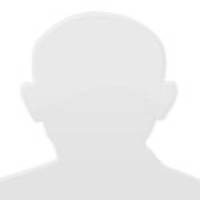 Capt Joseph way of handling good,way of communicate with student is good, Captain Krishnamoorthy taught many things apart from subject
SATHISH KRISHNAMOORTHY
LIQUIFIED GAS TANKER FAMILARIZATION [LGTF]
ENGINE CADET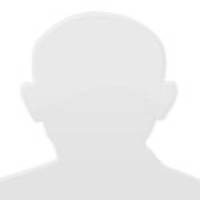 Good work HIMT team,this is the best way for booking and also in terms of reference of our courses,wish you to prosper more.
BALASUBRAMANIAN SUNDARALINGAM
PROFICIENCY IN SURVIVAL CRAFT & RESCUE BOATS [PSCRB]
4TH ENGINEER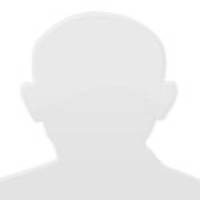 Capt Charles and Capt Joseph brought commercial perspective into the course. it makes a lot of difference when capts teach a course which was traditionally taught by Chief engineers. they made it interesting!!
NIKHIL JOSEPH ABRAHAM
SPECIALIZED TRAINING ON OIL TANKER OPERATIONS [TASCO]
2ND ENGINEER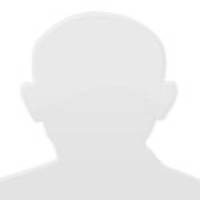 I got very good information and the faculty members were of highly professional standard. I wish HIMT all the best and prosperity.
SUCHENDU KUMAR SUBUDHI
MASTERS & DECK OFFICERS UPGRADATION [RM]
MASTER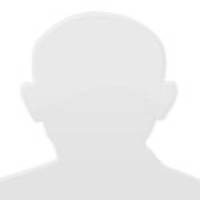 None Sir, this is the best Institute, I've been to, in all sections, starting from the Reception to all the Faculties that train and respond us. All the very best, keep this incomparable/ unmatched status going. Thank you Sir.
ANAND KRISHNA
MASTERS & DECK OFFICERS UPGRADATION – OPERATIONAL LEVEL [RM-O]
2ND OFFICER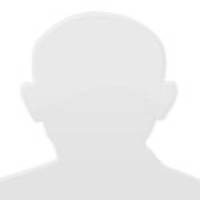 Course is really good and the practicals are very realistic but the course duration is very long . Thanks to himt for the courses
BISHWADEEP NAHA
ADVANCED FIRE FIGHTING [AFF]
ELECTRICAL ENGINEER